Maksim Dli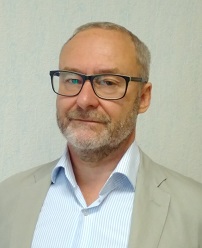 Dr of Technique, Professor
Deputy Director of the National Research University MPEI Branch in Smolensk
Higher Mathematics and Natural Sciences Chair, Moscow University for Industry and Finance "Synergy"
M. I Dli graduated from Moscow Power Engineering Institute "Technical University" in 1989. He defended his doctoral dissertation on "Local approximation models for socio-economic objects".
In Russia M. I Dli is a leading specialist in the field of nonparametric identification for complex socio-economic and technical systems and the construction of mathematical models with the use of data intelligence analysis methods.
He has more than 400 scientific and educational publications, including 18 monographs, more than 150 articles in central peer-reviewed scientific journals, more than 60 articles in journals indexed in international databases of WoS and / or SCOPUS, 36 certificates of registration for software tools and patents, being widely used in the domestic industry and the educational process at a number of higher educational institutions of the Russian Federation.
4 doctors and 79 candidates of sciences have been trained under M.I. Dli's scientific advice and supervision.